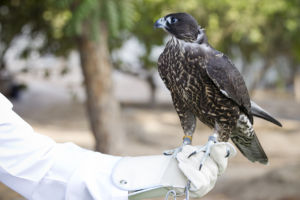 From the Board of the ASL:
A slightly revised All-Species List Top Ten
Dog
Elephant
Tiger
Great White Shark
Octopus
Grizzly Bear
Pig
Giraffe
Crocodile
Peregrine Falcon
Others knocking on the door…Gorilla, Leopard Seal, Orca, Hippo, Wolf, Ocelot, Rhino, Yak, Snow Leopard, Raven, Swift, Polar Bear, Mountain Lion, Beaver and Komodo dragon.
'Man' has fallen 10 spots to No. 361 on the heels of the following recent story:
From the San Diego Union-Tribune:
"It was just before noon on a recent Sunday morning and a line had formed for the port-a-potties near the Wildflower Trail at Diamond Valley Lake in Riverside County.  Cars were backed up around a bend in the road, and frustrated people resorted to parking two miles away and walking in.
"They had come to see the 'super bloom,' of wildflowers that have sprung up around the trails snaking around this drinking water reservoir.  People are excited to take pictures of the flowers and themselves among the flowers, and many areas have been trampled.
"As a result, a half-mile section of the trail has been closed indefinitely.  'We haven't seen these kinds of crowds. Ever,' said Wendy Picht, an environmental specialist for the Metropolitan Water District, which manages the lake."
Geezuz, what freakin' jerks!
"It's upsetting to see the destruction," said Alex Marks, another MWD environmental specialist.  " 'Cause you can stand back and you can see the beauty of it without getting so close and trampling everything."
–Giraffe holds onto the 8 spot after April the Giraffe's prolonged pregnancy was watched by millions online and she delivered her fourth calf.  Jordan Patch, owner of the Animal Adventure Park in Harpursville, New York, said "Everything went absolutely perfect. This is great!"  Ka-ching…ka-ching….mused the editor on future ticket sales for Mr. Patch, but that's OK.
Eventually, though, the young giraffe will be moved to another facility for a breeding program.
–Bob S. passed along a horrifying story from Mount Pleasant, S.C., which is across the water from Charleston.
As told by Bo Petersen of the Post and Courier:
"Susie Polston had fallen asleep watching 'Friends' on television. She woke in the late night to a loud intruder on the porch outside her Mount Pleasant home.
" 'Somebody's trying to break into the house,' she told her family.  They secluded themselves in the master bedroom and called 911.  But then the racket quit. Ben Polston, 16, her son, snuck a look and started yelling, 'Oh my God, I found it!  I found it!'
"He'd found it all right.  In the early hours of Easter, a nearly 10-foot alligator had clambered up the back stairwell to the second story porch of their home, crunched through the aluminum screen door and made itself at home between the sofa and  a swinging bench.  It lay there like a plastic prank, but when they rapped on the window glass, it lifted its head."
Well, the monster wouldn't budge, "even though a nuisance removal agent spent two hours trying to coax it out far enough from the porch to snare it safely."
As Petersen writes:
"Alligators wandering up to homes isn't unusual in the Lowcountry, with its abundance of marsh.  Climbing a second-story staircase is."
This particular alligator had to be euthanized because it wouldn't budge.
–Lots of recent shark attack stories, solidifying the standing of the Great White.
–As for why 'Peregrine Falcon' is suddenly No. 10, it has to do with the final episode of BBC America's "Planet Earth 2," wherein we learned New York City has the largest nesting population of these cool birds…in the world!  Did you know that they can reach speeds of 300 kilometers per hour (186mph)?!  Peregrine falcons are thriving in the Big Apple because they love to nest in high towers, or on bridges, and there is quite a food supply (think pigeons and rats).
Back in a few weeks with a new list.