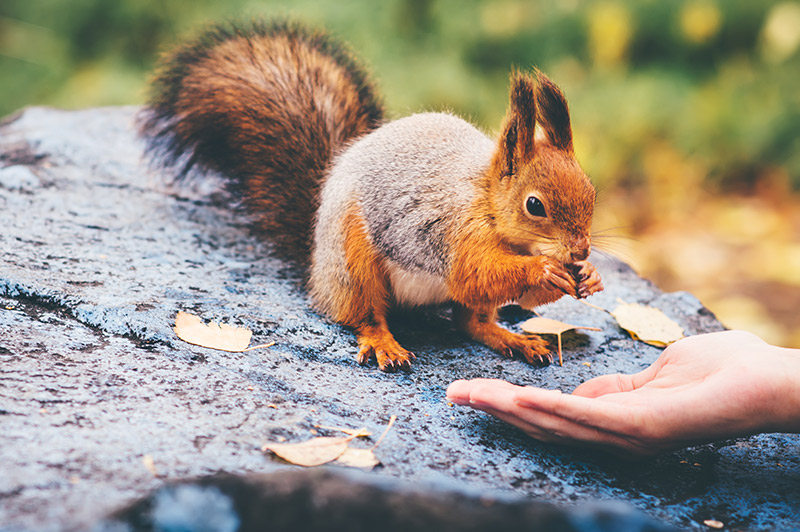 From the chairman of the ASL board:
Latest All-Species List Top Ten

1. Dog
2. Elephant
3. Tiger
4. Southwest African Lion
5. Great White Shark
6. Grizzly Bear (includes Kodiak and Brown Bears)
7. Octopus
8. Turkey
9. Wolverine
10. Mallard
'Turkey' replaced 'Pig' the other day, though this could just be a seasonal thing, you understand.
Others knocking on the door...Gorilla, Leopard Seal, Orca, Hawk, Hippo, Wolf, Ocelot, Mountain Lion, Rhino, Crocodile, Yak, Snow Leopard, Raven, Swift and Polar Bear.
'Man' ticked up to 329 with the following.
The other day I had a story on my Bar Chat column from Clemence Michallon for Dailymail.com:
"A Chicago politician landed in the OR after what looked like a vengeful attack from a squirrel – just a month after calling for a crackdown on the city's giant rodents.
"Alderman Howard Brookins, who represents Chicago's 21st ward, got out of the hospital last week after seeking treatment for a fractured skull, a broken nose and several knocked-out teeth.
"The city councilman was biking on a trail earlier this month when a squirrel jumped in front of him, got caught in the front wheel and sent Brookins flying over the handle bars.
"The incident seemed like a rather violent coincidence, as Brookins had just a month prior raged against the city's 'aggressive' squirrels during a city council meeting, lambasting them for eating their way through Chicago's trash cans.
"The squirrel, whom Brookins compared to a kamikaze, didn't survive the apparent attack and died in the councilman's front wheel.
" 'I can think of no other reason for this squirrel's actions than that it was like a suicide bomber, getting revenge,' Brookins told the Chicago Tribune Monday."
Brookins will need several months to fully recover from the encounter.
And so for this reason, 'Squirrel,' which, granted, was just No. 243 on the All-Species List, is hereby suspended for one year, which among other things precludes it from participating in the raucous ASL holiday party, while being ineligible for significant discounts on Noah's Fine Cruises.