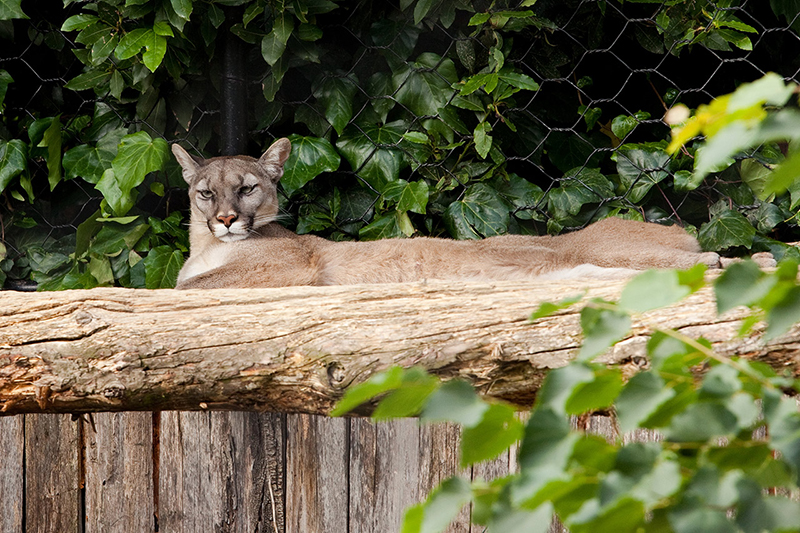 From the chairman of the ASL:
Latest All-Species List Top Ten
Dog
Elephant
Tiger
Lion
Great White Shark
Grizzly Bear (includes Kodiak and Brown Bears)
Octopus
Pig
Wolverine
Mountain Lion
Others knocking on the door…Gorilla, Leopard Seal, Orca, Hawk, Hippo, Wolf, Ocelot, Rhino, Crocodile, Yak, Snow Leopard, Raven, Swift and Polar Bear.
'Man' ticks up to No. 328.
The Animal Kingdom is eagerly gearing up for the holidays.  Ground is being prepared.  There are growing lines at meat counters.  Veggies are being removed from storage warehouses, sometimes without permission….
But there was a tragedy in California the other day.  A female mountain lion, who gave birth to three kittens earlier this year, was struck and killed by a vehicle while crossing the 118 Freeway near Chatsworth, Calif., wildlife officials announced Thursday.
The 5-year-old lion was known as P-39 and was hit by a car back on Dec. 3, but her remains have not been found.  Instead, researchers discovered the tracking collar.  The concern is that the three kittens, who were quite photogenic, will not survive.  They were 4 weeks old when they were discovered in their den June 22.
P-39 is the 13th mountain lion to be killed on Los Angeles County roads since researchers began tracking the animals in 2002.
She crossed the 118 Freeway for the first time days before she was killed and it's not known if her kittens were with her at the time of the crash.
*Next week…an update on Beaver's suspension.