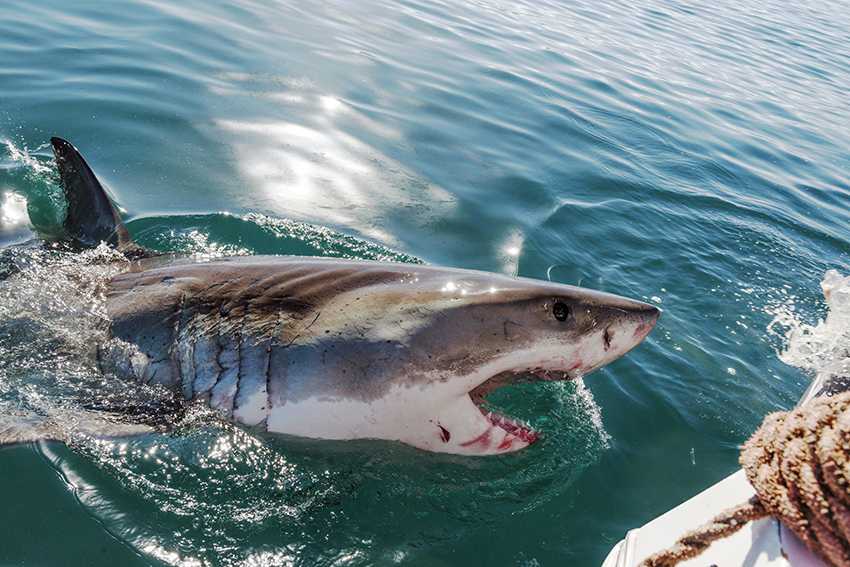 From the Board of the ASL:
We continue to shake things up, weeding out the underperformers, and at the recommendation of a reader, 'Wolverine' is out and placed on the 21-day disabled list (until we figure out where to slot it).  There haven't been any recent tales of mass destruction that we require from this monster that mostly resides in Canada.
Beaver moves up to No. 9, though we are examining if it had anything to do with the issues surrounding the Oroville Dam in California, while for the first time, 'Hawk' enters the Top Ten.
I get to view a lot of hawks from the windows of global headquarters for the ASL and I marvel at their beauty.  More importantly, they do a terrific job in taking out pigeons and rats in some of our major cities, while they munch on an occasional grackle here in the suburbs; grackles being a pain in the butt among the otherwise popular bird species.
I am also reversing Great White Shark and Octopus, the former up to No. 4, while Octopus drops to No. 5.
Granted, the following shark attack story is more about a tiger or bull shark, but Great White has been a consistent performer in the Australian waters in particular and, frankly, it's been clamoring for more recognition.
So our new All-Species List Top Ten
Dog
Elephant
Tiger
Great White Shark
Octopus
Grizzly Bear
Pig
Lion…needs to step up his game
Beaver
Hawk
Others knocking on the door…Gorilla, Leopard Seal, Orca, Hippo, Wolf, Ocelot, Rhino, Crocodile, Yak, Snow Leopard, Raven, Swift, Polar Bear, Mountain Lion, Komodo dragon.
Meanwhile, 'Man' remains No. 342. 
Spring is rapidly approaching…a certain bird will make an entrance on the ASL top ten by April.
SHARK!
Last weekend, in the waters off Hinchinbrook Island, Queensland, Australia, 25-year-old Glenn Dickson was attacked/mauled by what is believed to be a tiger or bull shark, shortly after jumping into the water to go spear-fishing.
Dickson's "quick-thinking friends were credited with saving his life after dragging him from the water and applying a tourniquet to his savaged leg."
He was choppered to Cairns Hospital and Channel Seven footage showed him yelling "I will survive" as he was wheeled in.
Dickson lost the leg and last I saw remains in critical but stable condition.
This guy has a lot of friends who have been raising money for him and his pregnant partner (they also have two kids).  On a Facebook page dedicated to the effort, the Sydney Morning Herald notes you have comments such as "Stay strong Glenn you're a f—ing inspiration!"  "Seeing this stuff on the news breaks my heart but knowing the person involved is way too close to home," another friend said.
So good luck, Glenn.
Separately, hope you're watching BBC America's "Planet Earth II."  Just spectacular, if the first episode is any indication.  It's easy to look up the videos for prior episodes…a six-part series.
Next ASL in a few weeks.