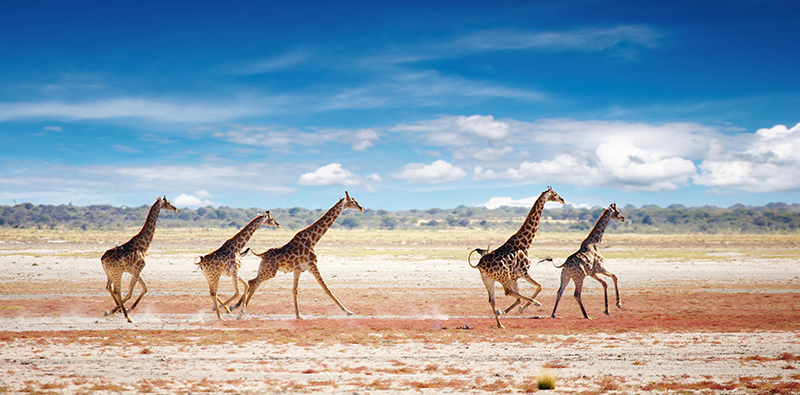 We continue to shake things up, weeding out the underperformers, and 'Lion' is out of the top ten!
We've been warning him that he needed to step up his game, and then the other day I'm watching BBC America's phenomenal "Planet Earth 2," narrated by the ageless David Attenborough, and there was a scene where a pride of lions was unable to take down a giraffe.  By the way, "a giraffe can kill a lion with a leg kick."
So I got to thinking, aside from the fact the lions showed us nothing, how underrated is the giraffe?!  We seldom think of this wondrous creature in the same vein as, say, an elephant or tiger, but now that's about to change.
'Giraffe' enters the ASL at No. 10!
And moving up one to No. 9 is 'Hawk,' not just any hawk but a 'Harris's Hawk.'  More on him next installment.  Among all birds of prey he is unique, as I learned on "Planet Earth 2."
So our new All-Species List Top Ten
Dog
Elephant
Tiger
Great White Shark
Octopus
Grizzly Bear
Pig
Beaver
Harris's Hawk
Giraffe
Others knocking on the door…Gorilla, Leopard Seal, Orca, Hippo, Wolf, Ocelot, Rhino, Crocodile, Yak, Snow Leopard, Raven, Swift, Polar Bear, Mountain Lion, and Komodo dragon.
Meanwhile, after an extensive investigation, 'Beaver' was not found complicit in the Oroville Dam crisis out in California.
And 'Man' has plummeted to 352, owing in particular to numerous recent despicable poaching episodes, including the outrageous one at a French zoo where a rare rhino was killed for its horn.