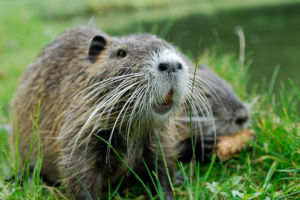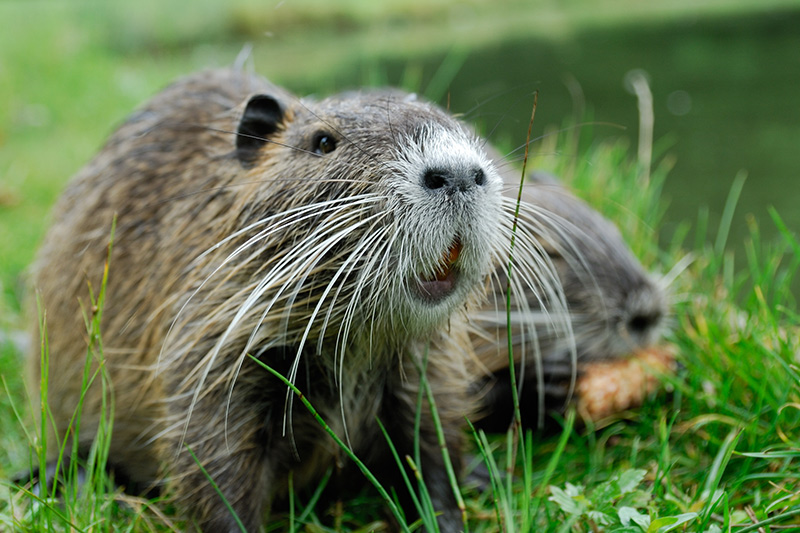 From the Board of the ASL:
Some of those in the top ten in particular have been resting on their laurels, like 'Lion,' so we, the board, felt it was time to shake things up a bit.  Lion drops from 4 to 8, with Octopus, Great White, the Grizzly and Pig all moving up a notch.
'Wolverine' remains No. 9, though this is shaky.  And into the 10th slot we have the return of 'Beaver,' the disruptor.  Some are disputing the move, pointing to the pathetic play of the Oregon State basketball team this season, but I hasten to add, just because the mascot for OSU is the Beaver doesn't mean Beaver's name overall should be tarnished.  Beaver also served its suspension without incident and has been on its best behavior since its return.
To make room for Beaver, we had to send someone down and it was 'Mountain Lion,' who needs to look both ways before crossing California's freeways.  There was also a story in the Los Angeles Times the other day that a mother cougar had taught her young to eat skunk, when I'd suggest something more palatable like a pig or lamb.
So our new All-Species List Top Ten
Dog
Elephant
Tiger
Octopus
Great White Shark
Grizzly Bear
Pig
Lion
Wolverine
Beaver
Others knocking on the door…Gorilla, Leopard Seal, Orca, Hawk, Hippo, Wolf, Ocelot, Rhino, Crocodile, Yak, Snow Leopard, Raven, Swift, Polar Bear, Mountain Lion.
Chimpanzee plummets to No. 189 on the All-Species List after this tale from the other day, via Newser and USA TODAY.
"It was already a rare occurrence when a group of chimpanzees murdered one of their own – and then they started eating the body.  In a study published last week in the International Journal of Primatology, researchers recount only the ninth recorded murder of a chimp by its own community.  In 2007, Foudouko was the leader of a group of more than 30 chimps in Senegal, National Geographic reports.  He was nicknamed 'Saddam,' and anthropologist Jill Pruetz tells New Scientist he was 'somewhat of a tyrant.'  But Foudouko was overthrown and exiled for years, living on the edges of his former community. Then in 2013, he was killed by a group of younger males.  The violence didn't stop there.
"The community spent nearly four hours brutalizing Foudouko's body, according to a press release.  They broke his bones, beat him with rocks, ripped at his body, and ate parts of him.  Pruetz says she was 'really disturbed' for days after watching video of the incident.  Humans may ultimately be responsible for the rare and gruesome violence that befell Foudouko.  His community has nearly twice as many male chimps as females, likely due to poachers targeting female chimps.  This increases tensions in the community, and Foudouko may have been killed for approaching a female in heat."
Meanwhile, 'Man' drops back to No. 342 on the ASL after this bit from the New York Times.
"Wildlife traffickers in a major African park have bene offering rewards for a full lion carcass, raising concerns that poachers are increasingly targeting a vulnerable species because of demand in some Asian countries for lion bones used in traditional medicines."
Next ASL in two weeks.