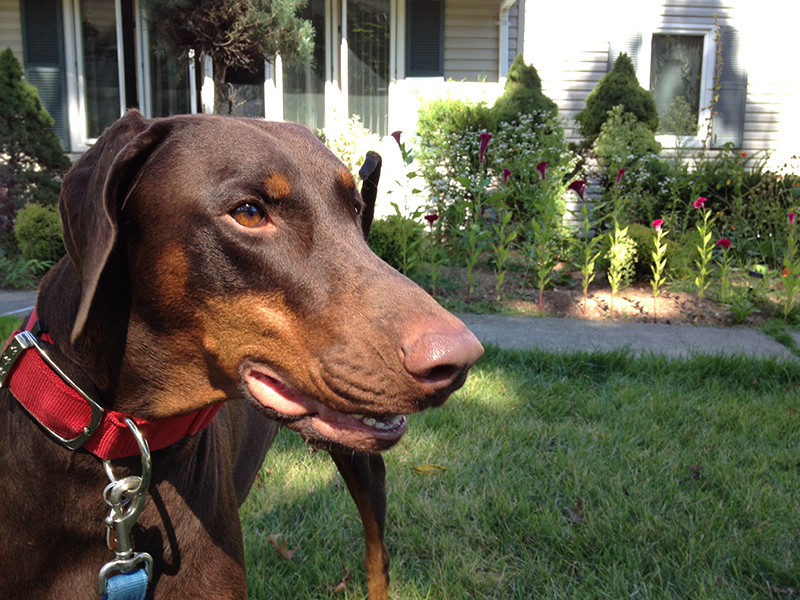 From the Board of the ASL:
All-Species List Top Ten
Dog
Elephant
Tiger
Lion
Octopus
Great White Shark
Grizzly Bear
Pig
Wolverine
Mountain Lion
Others knocking on the door…Gorilla, Leopard Seal, Orca, Hawk, Hippo, Wolf, Ocelot, Rhino, Crocodile, Yak, Snow Leopard, Raven, Swift and Polar Bear.
Lots of news on the Dog front.  The White House on Friday chose not to deny or confirm a report the Obama family's Portuguese water dog Sunny bit a guest on the face at an event earlier in the week.
Press Secretary Josh Earnest side-stepped the question in a Friday press briefing, saying, "I don't have a whole lot more light to shed on that particular situation."
TMZ first reported that Sunny bit an 18-year-old friend of Malia Obama's on the face during a White House visit on Monday as she tried to pet and kiss the dog.  The girl had a gash near her eye and the Obama family's physician decided she needed stitches that would leave a small scar, after which the girl captioned a Snapchat selfie of herself and Malia, "I [expletive] hate sunny." [True]
Earnest, however, said that Sunny and the Obama family's other Portuguese water dog, Bo, represented America "quite well in their status as the First Dogs."
"Both Bo and Sunny have been genuine ambassadors to the American people," said Earnest, as the White House press corps chuckled.  [USA TODAY]
But before I get into the penalties I'm assessing, here's another dog tale, courtesy of Johnny Mac, from Michigan and WPBN/WGTU: "A man who was paralyzed after he slipped and fell in the snow is alive thanks to the heroic actions of his dog.
"On New Year's Eve while many were celebrating the start of the new year, Bob was lying in the snow just feet from his home's door, paralyzed."
Around 10:30 p.m. on New Year's Eve, "Bob was home with his golden retriever, Kelsey, watching football and waiting for the New Year's Eve programming.
"During a commercial break, Bob ran outside of his house in just long johns, slippers and a shirt to get a log for his fireplace.  While he was walking outside, he slipped and fell, breaking his neck.
" 'I was screaming for help but my nearest neighbor is about a quarter mile away and it was 10:30 p.m., but my Kelsey came,' stated Bob from the hospital.  'By morning my voice was gone and I couldn't yell for help, but Kelsey didn't stop barking.'
"Bob lay paralyzed in the snow with temperatures as low as 24 degrees for the next 20 hours.  Kelsey the dog kept Bob warm by lying on top of him and licking his face and hands to keep him awake.
" 'She kept barking for help but never left my side,' said Bob.  'She kept me warm and alert. I knew I had to persevere through this and that it was my choice to stay alive.' After 19 hours outside, Bob lost consciousness but Kelsey kept barking.  'She was letting out this screeching howl that alerted my neighbor. He found me at 6:30 p.m. on New Year's Day.'"
Shockingly, Bob didn't have frost bite, but he had a slew of other serious issues, with a disc herniation and acute paraplegia, let alone a core body temperature of 70 degrees.  After surgery at McLaren Northern Michigan hospital, Bob started to move his extremities with greater strength.  He will need intense physical and occupational therapy, but he is on the road to recovery.
Bob thanks the surgeon, Dr. Colen, and Kelsey for saving his life.  "Kelsey kept me warm, alert, and never stopped barking for help. Dr. Colen saved my life and ability to move."
So we add these two dog stories up and, despite Sunny's atrocious behavior, Dog will retain its No. 1 status on the All-Species List, though it will be assigned 8 hours of community service.  [Each dog owner is responsible for seeing that pooch completes this before fiscal 2019.]
But because Sunny is a Portuguese water dog, after extensive discussions with the All-Species List board late into Saturday night, we are levying "severe" sanctions on the nation of Portugal and its critical cork industry.  One consequence of this move will be to force more wine producers to go to screw tops, which is far more convenient to begin with and adds to labor force productivity, which most experts agree has been an impediment towards Making America Great Again.
For his part, 'Man' moves up to 338, thanks to Dr. Colen.
Next ASL on or about Jan. 23.